April 29-May 2
Celebrate spring in New Orleans at the Governmental Research Association's annual policy conference! Topics on tap include:
The New Orleans charter school experience
Strategies to address urban blight
States' responses to the Affordable Care Act
Economic development incentives and more.
Join GRA policy wonks from across the U.S. for engaging panels and lively discussion. Sandwiched between the two weekends of the New Orleans Jazz & Heritage Festival, the conference extends from April 29-May 2 and is hosted by the Bureau of Governmental Research and the Public Affairs Research Council of Louisiana.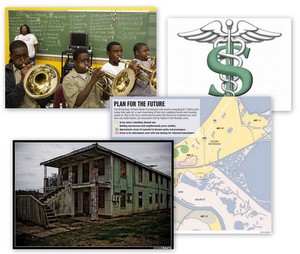 The New Orleans Jazz festival is second only to Mardi Gras on New Orleans' lively events calendar. So come early or stay late to enjoy one of the finest music festivals in America. (For more information, see www.nojazzfest.com.)
Guests who stay at International House for the 2012 GRA Conference will pay $150 per night for one queen bed and $180 per night for two double beds. For reservations, please call 504-553-9550 and mention the GRA Conference for the special room rate. The discount is guaranteed until March 29.
The 2012 registration rates are $200 for GRA members, $180 for additional members from the same organization, $225 for non-members, $100 for a full-day and $50 for a half-day. To register, please visit http://forms.cgr.org/bgr/.
For more information about the conference, contact Megan Keating at mkeating@bgr.org or 504.525.4152 x108.