Joe Adams is the research coordinator for the Public Affairs Research Council of Alabama.  He came from the John C. Stennis Institute of Government at Mississip pi State University (MSU) where he worked with state and local governments to improve operations. He has taught more than 40 college courses in the areas of public policy, political theory, program evaluation, and ethics in public administration, and served as an active participant on 15 doctoral dissertation committees as a member of the MSU graduate faculty.
Joe has 23 years of experience in government research, analysis, and planning, including eight years in state government, as a senior legislative research analyst with the Comptroller of the Treasury's Offices of Research and Educational Accountability in Tennessee, as a budget and performance analyst for the Texas with the Legislative Budget Board, and as the first director of planning for the Texas Workforce Commission. Before working in government, he was the research director for Political Research Inc., and a visiting assistant professor at Auburn University. He holds a B.A. from Texas A&M University (political science and history), and a Ph.D. (political science) from Vanderbilt University.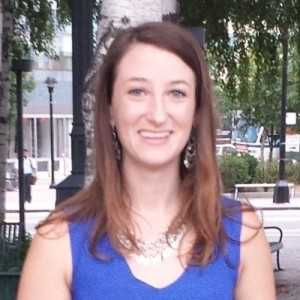 Emily Antoszyk is a Research Assistant at the Friday Institute for Educational Innovation at North Carolina State University. Emily grew up and attended public schools in Charlotte, and graduated with a BS in Environmental Studies from UNC-Asheville. After a stint as an AmeriCorps*VISTA at the Environmental Protection Agency in Philadelphia, Emily returned school at the University of Pennsylvania to earn a Masters in Social Policy and Urban Spatial Analytics, where she was trained in mapping and data visualization. Emily recently moved to Raleigh and is currently discovering all of the charm of the Mordecai neighborhood and city.
(919) 513-7911
eaantosz@ncsu.edu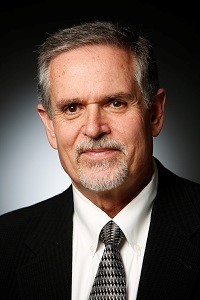 Charles (Charlie) S. Brown is the director of the Colorado Futures Center at Colorado State University and founder and president of Charles Brown Consulting Inc, a small public policy and economic consulting firm. Previous he was director of the Center for Colorado's Economic Future at the University of Denver and staff director for the Colorado Economic Futures Panel.
Before his career as a private consultant focused on public policy, Brown served a 29-year career in state government, retiring in 2004. During that time, he spent 17 years as executive director of the Legislative Council Staff.
Brown was also an assistant commissioner of education for two years. He was responsible for administering the all aspects of the state's system for funding public schools. He also served the Legislative Council for 11 years as the lead tax and fiscal analyst and school finance specialist.
Brown holds a bachelor's degree from the University of Colorado at Boulder, and he was a 1994 Gates Fellow at the Program for Senior Executives in State and Local Government at the John F. Kennedy School of Government at Harvard University.
He was awarded the Outstanding Public Service Award by the University of Colorado and the Graduate School of Public Affairs in 2003, and the Leo C. Riethmayer Outstanding Public Administrator Award in 2004. He is an honorary inductee to Pi Alpha Alpha, the professional honor society for public administrators. Charlie was appointed to the Colorado State Board of Equalization, confirmed by the Colorado State Senate, and elected as the board's vice-chairman in 2006.
Christopher Collard, Research Analyst at the Utah Foundation, is driven to find ever more ways to learn. After finding that a Bachelor of Arts in International Relations with minors in Arabic and Math was not enough, he enrolled in a Masters of Public Policy program at the University of Utah where he is currently studying, as well as researching the process of democratization in the Middle East. He is fluent in Arabic and Portuguese, loves to travel, read obscenely large books, and anything to do with mountains.
(801) 355-1400, ext. 6
christopher@utahfoundation.org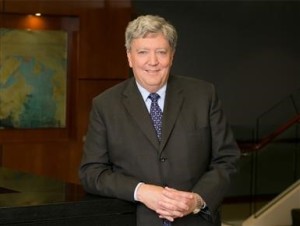 Mike Feely, a stakeholder in Brownstein Hyatt Farber Schreck, provides representation before the Colorado legislative and executive branches for clients such as FedEx, Comcast, SAS, Colorado State University, Corrections Corporation of America and the Colorado Auto Dealers Association. At the federal level, he leads the Brownstein team providing representation for the City of Aurora, Colorado and Jefferson County, Colorado. Mike formerly co-chaired the firm's national Government Relations Department.
Mike served in the Colorado State Senate from 1993 to 2001 and was selected by his caucus to serve as the Senate Minority Leader for seven of his eight years in office, from 1994 to 2001. As a member of the General Assembly's Executive Committee, Mike was responsible for policy and administrative oversight of the Colorado Legislature. During his last year in office, in a Rocky Mountain News survey of his Senate colleagues, Mike was chosen as the Senate's "Most Effective Member," a remarkable honor for a member of the minority party.
Mike is also a member of the firm's Litigation Group. Since his admission to the Colorado Bar in 1982, he has successfully tried cases at all levels of state and federal court. After receiving his Master of Laws in Taxation, Mike practiced in the tax department of a major national firm. Mike's current practice draws upon a diverse and unique experience. He meets client objectives by providing a full range of options through business, litigation and governmental strategies.
Mike has remained active in the public policy arena and has served in appointed state positions under Democratic and Republican administrations.
(303) 223-1237
mfeeley@bhfs.com

Kent Gardner is Chief Economist for the Center for Governmental Research in Rochester, NY. His public policy expertise ranges from public finance and public administration to health care and education reform. Dr. Gardner joined CGR in 1991 as Director of Economic Analysis and served as President from 2005 to 2012. While President he led the expansion of CGR's geographic footprint to areas of the Midwest; directed the development of special data and analysis tools (Govistics, informANALYTICS) and expanded CGR's offerings to web-based community profiles. Supporting solutions for critical community challenges, the profiles provide credible and accessible access to key decision metrics (see ACTRochester and East Tennessee's ET Index).
A significant share of Dr. Gardner's work involves connecting policy action and program expenditures to their social, fiscal and economic impacts. He leads all of CGR's economic impact assessments and is a major contributor to our many program evaluations. As both an economist and a statistician, he brings a nuanced understanding of causation and a deep appreciation both for the potential value and the limitations of established datasets and survey data.
Dr. Gardner holds B.A., M.A. and Ph.D. degrees from the University of Wisconsin at Madison. Dr. Gardner also teaches Health Policy at the Rochester Institute of Technology. He is a regular columnist for the Rochester (NY) Business Journal. His columns are posted at policy-wonk.org.
(585) 466-4273
kgardner@cgr.org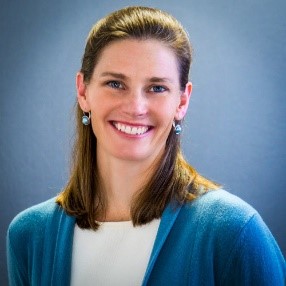 Gretchen Hammer serves as Colorado's Medicaid Director. She oversees the Colorado Department of Health Care Policy and Financing's Health Programs Office which administers public health insurance programs for low-income Coloradans including Medicaid and Child Health Plan Plus (CHP+).
Before joining the Department, Hammer was Executive Director of the Colorado Coalition for the Medically Underserved (CCMU) and served as past Chair and Member of the Board of Directors for Connect for Health Colorado. Prior to her work at CCMU, Ms. Hammer was a private consultant focused on leadership development, complex systems change initiatives, strategic planning, program management and constituent engagement for numerous public serving organizations. Ms. Hammer received a B.A. from Colorado College and a holds a Master of Public Health from the University of Washington School of Public Health and Community Medicine.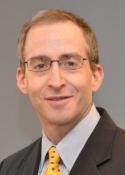 Rob Henken is the President of the Public Policy Forum.  Since joining the Forum in January 2008, Henken has authored or co-authored four reports that won national awards from the Governmental Research Association.  He was named one of Milwaukee's 100 most influential leaders in TheMilwaukee Business Journal's annual "Power Book" in 2012 and one of Milwaukee's "Game Changers" by M Magazine in 2013.
Prior to becoming PPF President, Henken worked in Milwaukee County Government for nearly 10 years, serving as Director of Research for the County Board, Director of Health and Human Services, and Director of Administrative Services.  Henken also has directed two non-profit organizations in Milwaukee – the Alliance for Future Transit and the Milwaukee Jobs Initiative.  Prior to moving to Milwaukee in 1994, he worked for seven years on Capitol Hill as a senior aide to two congressmen and as staff director for a House of Representatives foreign affairs subcommittee.
In addition to leading the Forum, Henken is an adjunct associate professor at the University of Wisconsin-Milwaukee's School of Architecture and Urban Planning, where he teaches on transportation policy.  He also is President of the Governmental Research Association, which includes nearly 30 research organizations from 19 states.
Henken has a Bachelor's Degree in History from Brown University and a Master's in Journalism and Public Affairs from American University.  Born and raised in Newton, Massachusetts, he lives in Bayside with his wife, Barrie, and cockapoo, Barkley.  The couple has two grown sons, Danny and Ben.
(414) 276-8240, Ext. 1
rhenken@publicpolicyforum.org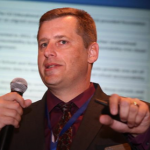 Dan Jorgensen, Ph.D., currently serves as the Accountability & Research Manager within the Accountability and Data Analysis Unit at the Colorado Department of Education. His work supports a number of state initiatives focused on SB163, including longitudinal growth, accreditation and accountability. In addition, he oversees work related to the CDE research agenda and the development of research partnerships with higher education institutions. Dr. Jorgensen has served as the Evaluation & Research Coordinator within the Colorado Department of Education, the Assistant Director of the Division of Accountability and Research within the Aurora Public Schools, and as a project leader within the Department of Planning and Analysis within the Denver Public Schools.
Dr. Jorgensen serves as a Board member, treasurer, and Colorado Association of School Boards delegate for the Aurora Public Schools. In addition, he serves as the Board representative to the Long Range Facilities Planning Committee and serves on the Institutional Advisory Committee for Pickens Technical College. As part of his work with the Colorado Department of Education, Dr. Jorgensen has been appointed by the Commissioner of Education to serve as a Regional Education Laboratory (Central States) Governing Board member. He has also served on the state Concurrent Enrollment Advisory Board (2009-2013), the regional board for the Book Trust organization, and is a current member and past officer for the Association of Colorado Education Evaluators.  Currently, he serves as an adjunct faculty member at the University of Denver where he instructs graduate level Educational Leadership and Policy courses.
Dr. Jorgensen has earned a Doctorate of Philosophy degree in Educational Policy & Administration from the University of Denver, has earned a Master of Arts degree in Experimental Psychology from the University of Nebraska-Omaha where he was a Rhoden fellowship recipient, and he received a Bachelor of Arts degree with honors from the University of Nebraska-Lincoln. He holds his superintendent licensure from the State of Colorado, is a former recipient of the adjunct teaching award at Johnson & Wales University in Denver, a past member of the School Accountability Committee at Sixth Avenue Elementary School in Aurora, and served both as a division representative for the School Executives of Aurora and as a member of the Aurora Public Schools teacher evaluation committee.
(303) 866-6763
jorgensen_d@cde.state.co.us
Michael (Mike) Martin has over 40 years of experience in and commitment to public higher education both as a faculty member and an administrator. He currently serves as Chancellor Emeritus of the Colorado State University System. He has also served as Chancellor of Louisiana State University, President of New Mexico State University, Senior Vice President at the University of Florida and Dean at the University of Minnesota.  For 15 years he was a faculty member at Oregon State University.
Martin earned bachelors and masters degrees from Minnesota State University – Mankato and a PhD. from the University of Minnesota in Applied Economics.
Through his career Martin has sought to advance knowledge, serve students and engage citizens and communities.  He is currently working with others to extend and expand the land-grant mission to meet 21st century needs.
Brenda Morrison is a partner in Engaged Public. She brings extensive experience in public policy development, non-profit management, leadership development, and public engagement strategies. She spent a decade in the non-profit sector with youth-oriented and community development organizations and then served for seven years as the Associate Director of the Bighorn Center for Public Policy. Brenda has published several articles on topics that demonstrate the intersection of Colorado history and public policy. Brenda has either been the architect or directly involved with several of the state's largest public engagement campaigns on critical public policy issues.  She is a graduate of the University of Colorado and the University of Denver.
Lew Moore is the Washington Research Council's President & CEO. He brings has significant experience researching and analyzing governmental actions and their effects, and of bringing people together around new, innovative public policy ideas. For many years he has worked toward creating more cooperative and effective land use, permitting, and environmental policies, beginning with his six year tenure as chief of staff for Congressman Jack Metcalf. Moore was a central figure in the bipartisan process co-chaired by Sen. Patty Murray that resulted in the nationally recognized Northwest Straits Marine Conservation Initiative. In recent years he has co-facilitated a groundbreaking land use initiative, convened by federal, state, county, and tribal partners, touted at both the national and regional levels as a model. Lew has taught American history at Western Washington University. He has also worked for diverse political figures, including Sen. John McCain and Rep. Ron Paul, for whom he led a national effort that broke new ground in the use of social media, and achieved record fundraising. He has lived in Washington state's Snohomish County for thirty years.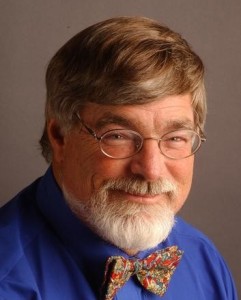 Thomas J. "Dr. Colorado" Noel, a Professor of History and Director of Public History, Preservation & Colorado Studies at University of Colorado Denver (CU Denver), is the author of numerous books, articles and columns. Tom is a graduate of the University of Denver, CU Denver and the University of Colorado at Boulder, where his mother (a psychiatrist) and grandmother (a teacher) also completed graduate work.
Tom teaches Denver, Colorado, Heritage Tourism, Historic Preservation, Mining & Railroads, National Parks History, U.S. West, and Western Art & Architecture courses at CU Denver, as well as conducting tours of the highest state and the Mile High City for the Smithsonian Institution and the History Colorado. Tom writes a regular column for the Sunday Denver Post Perspective section and also appears on Denver KUSA Channel 9's "Colorado & Company" as Dr. Colorado. Tom co-directs  The Center for Colorado & The West at the Auraria Library.
For a more complete resume, please visit Tom "Dr. Colorado" Noel's short vita.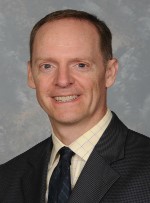 Scott D. Pattison has served as the Executive Director of the National Association of State Budget Officers (NASBO) in Washington, D.C. since 2001.
Founded in 1945, NASBO serves as the professional organization for all state budget officers of the fifty states and U.S. territories.  NASBO collects data and publishes numerous reports on state fiscal conditions and organizes meetings and training for budget and finance officials.  The organization also provides public officials, the media and citizens detailed information on state financial management and budgeting.
Prior to coming to NASBO, Pattison served for four years as Virginia's state budget director and also headed the Regulatory and Economic Analysis section of the Virginia Department of Planning and Budget.  He previously served in a variety of capacities in the office of the Virginia Attorney General, including as Counsel on finance issues.
Pattison has served on numerous boards and has been an adjunct faculty member at the University of Richmond and recently served on the board of Old Dominion University.  He is a fellow with the National Academy of Public Administration (NAPA) and is currently Vice Chair of the Association for Budgeting and Financial Management (ABFM).
Pattison began his career as an attorney with the federal government serving in several positions at the U.S. Federal Trade Commission (FTC) in Washington, D.C. including as an Attorney-Advisor.
Pattison graduated Phi Beta Kappa from the George Washington University in Washington, D.C. and received his law degree from the University of Virginia.  Identified as an important "Player" in public policy by The Washington Post, Pattison is frequently interviewed by national news organizations including The New York Times and National Public Radio.
(202) 624-8804
spattison@nasbo.org
Mebane Rash is the CEO and editor-in-chief of EducationNC.  Mebane attended Irwin Elementary, First Ward Elementary, McClintock Middle, and East Mecklenburg High School in Charlotte, N.C. She graduated from the University of Virginia in 1990 and the UNC School of Law in 1993. At the UNC School of Law, she was a member of the North Carolina Law Review.  She has been a member of the North Carolina State Bar since 1993, and she is admitted to practice in both the state and federal court systems.
After law school, she worked for Carolina Legal Assistance, a mental disability law project, before joining the nonpartisan N.C. Center for Public Policy Research as the policy analyst from 1994-98 and the director of law and policy from 2006-14. From 1995-99, she was an adjunct professor at the UNC School of Law. She was an attorney for the ACLU-NC from 1998-99.
She was selected in 1997 to be a William C. Friday Fellow for Human Relations, a fellowship for emerging leaders across North Carolina, and she currently serves on the inaugural Z. Smith Reynolds Leadership Council. She is a member of the Board of Trustees of the national Governmental Research Association. In 2013, she was one of 60 women from 25 countries invited to spend a week at Harvard's Kennedy School of Government to study Women and Power: Leadership in the New World. She has won national awards from the Governmental Research Association for most distinguished research, outstanding policy achievement, and most effective education of the public.
Mebane is a native of North Carolina, currently living in Raleigh and Deep Gap. She says, "We live in a purple state now – 2.7 million of the registered voters are blue Democrats, 2 million are red Republicans, and 1.7 million are unaffiliated. I could see this happening as I grew up because on my block lived Harvey Gantt, and next door to him lived Mel Watt, and two doors down from them lived Sue Myrick with her son Dan Forest. Every day of my life has been spent playing and then working across party lines. Living a bipartisan life, I have learned the importance of finding common ground and that credible research and information can change minds."
Phyllis Resnick is lead economist for the Colorado Futures Center at Colorado State University. In addition, she is an independent consultant with a practice that focuses on economic forecasting, revenue and fiscal sustainability studies for state and local governments, and economic impact studies.  Her current and past clients include the Governor's Office of State Planning and Budgeting, the region's metropolitan planning organizations, many of Colorado's municipal governments, and the State of Hawaii.
Resnick is the former lead economist for the Center for Colorado's Economic Future and for the Colorado Economic Futures Panel, both at the University of Denver. For much of 2012, she traveled throughout Colorado presenting the findings from the Center's award winning fiscal sustainability study and advised the state of Hawaii on issues of fiscal sustainability.  In 2007-08 she served as research staff to DU's Strategic Issues Panel exploring changes to the state's constitution.  She has led and authored a number of studies looking at state and local tax policy and burdens within Colorado and has spoken nationally on the impact of Colorado's TABOR Amendment and the role of the initiative process in formulating fiscal policy in Colorado.
Resnick completed her master's and doctoral degrees at the CU-Boulder and CU-Denver respectively, and her research explored the effect of tax and expenditure limitations on tax reform efforts in the states.
Maria Schiff directs Pew's State Health Care Spending Project, an initiative of The Pew Charitable Trusts and the John D. and Catherine T. MacArthur Foundation to help policymakers understand state expenditures related to health care and to manage these costs while maintaining or improving Americans' health.
As the lead on Pew's portfolio of work on state health spending, Schiff manages a team of researchers tracking health care expenditures of each state—analyzing factors driving costs up or down, and identifying strategies to achieve better health outcomes at an affordable cost. She presents frequently on these topics to state leaders, health care stakeholders, and reporters, promoting data-driven policy deliberations and media coverage of health care challenges and solutions.
Schiff has held numerous positions in the health care field and in groundbreaking health reform efforts. At the National Governors Association, she advised states on the implementation of the Patient Protection and Affordable Care Act and conducted research in the areas of health workforce planning and professional scope of practice laws. As a health policy director for the Commonwealth of Massachusetts, she helped research and plan Gov. Romney's 2006 health care reform law. Following her government service, Schiff launched a managed care insurance program that enrolled previously uninsured Massachusetts residents for a nonprofit Medicaid managed care insurer. Schiff has also worked as a community hospital administrator, leading quality assurance and evaluation initiatives.
Schiff holds a bachelor's degree in history from SUNY-Buffalo and a master's degree in community health administration from Long Island University.
As the Research Director at the Washington Research Council, Kriss Sjoblom has authored reports on numerous issues, including the state's economy, its tax system, transportation, and housing. Dr. Sjoblom has served on the Washington State Governor's Council of Economic Advisors since 1995, under Governors Mike Lowry, Gary Locke, Chris Gregoire and Jay Inslee. In 2011, he served on the Commission on State Debt.
A Seattle native, Sjoblom earned an A.B. degree from the University of California, Berkeley and a Ph.D., in economics, from Yale University. Before joining the Research Council, he taught at the University of Pennsylvania and at Haverford College. He is currently a fellow of the University of Washington Economics Department's Economic Policy Research Center.
Natasha Ushomirsky is a Senior Data and Policy Analyst at The Education Trust, a national advocacy organization whose goal is to close the gaps in opportunity and achievement that affect so many young people in the U.S. — especially those from low-income families or who are black, Latino, or American Indian. Natasha's work focuses on using data to better understand the causes of these inequities, as well as what states, districts, and schools can do to eliminate them.
Natasha joined The Education Trust after completing her master's in education policy and management at the Harvard Graduate School of Education. Before graduate school, she spent three years at Abt Associates, a research and consulting firm. At Abt, Natasha worked on a variety of research and analysis projects, including economic analyses of environmental regulations and market studies. She holds a bachelor's in economics and Spanish language and literature from Brandeis University.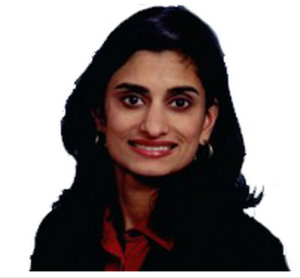 Prior to founding Seema Verma Consulting now SVC, Inc. Seema Verma served as Vice President of Policy & Planning for the Health & Hospital Corporation of Marion County (HHC).  Ms. Verma has also worked as a Project Director with the Association of State and Territorial Health Officials (ASTHO) in Washington D.C. Currently, she works with a variety of clients in both the public and private sector serving as both lead contractor and subcontractor.
In her work for the State of Indiana Ms. Verma served as the architect of the Healthy Indiana Plan (HIP), which is the nation's first Health Savings Account model applied to a Medicaid population.  She worked with the Indiana Administration and Legislature to develop the policy, design, fiscal analysis and to craft the legislation for HIP. Ms. Verma also served as Director of the HIP implementation team and coordinated all aspects of the implementation including the development of the Request for Proposal (RFP), negotiating the contracts with managed care organizations on behalf of the State, providing requirements for the States three technology vendors to support HIP and developed all policies for the program.
Ms. Verma received her Master's in Public Health (MPH) from the Johns Hopkins School of Public Health, and her Bachelor of Science (B.S.) degree in Life Sciences from the University of Maryland, College Park.  She is a guest lecturer with the Indiana University School of Public & Environmental Affairs, and former Policy Fellow, with the National Association of Public Hospitals.  Ms. Verma has over 16 years of health care experience and has in-depth knowledge of government health programs on the local, state and federal levels.
(317) 809-8536
sverma@svcinc.org
Joe Yeado is a senior researcher with the Public Policy Forum. Yeado's research focuses on academic achievement and overall performance across southeast Wisconsin's entire education spectrum, including K-12 school districts, choice and charter schools, early childhood education facilities, and postsecondary institutions.
Before joining the Forum in September 2014, Yeado was a higher education research and policy analyst at The Education Trust in Washington, D.C. where he advised federal, state and institutional policymakers on college access, affordability and completion. Additionally, Yeado managed the data collection and analysis for the Access to Success Initiative, a consortium of 19 state university systems dedicated to closing achievement gaps for underrepresented students. Prior to working in D.C., Yeado was an admissions counselor at Marquette University and coordinated advocacy efforts to maintain state-wide financial aid programs in Wisconsin.
Yeado holds a master's degree in Applied Economics and a bachelor's degree in Economics, both from Marquette University.
(414) 276-8240, Ext. 5
jyeado@publicpolicyforum.org